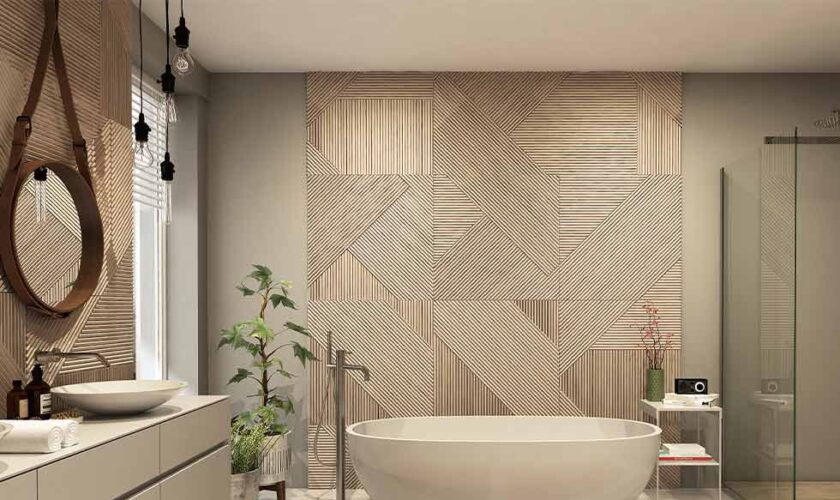 There are various reasons to choose ceramic tiles and that is why we are writing this article. If this is the first time you are planning a bathroom makeover, make it more exciting by choosing what is worth. Choosing the right tile will let you enjoy the new looks of your bathroom for a long time. You don't have to worry about the future repair and renovation cost.
Our reasons make sense as these are discussed and declared by some of the top interior designers. Ceramic tiles are an ideal choice for those seeking luxury, affordability, quality, and durability all in one such as Ceramique au Sommet bathroom tiles.  Let's discuss the reasons of using ceramic tiles for bathroom flooring…
7 Reasons why you should choose ceramic tiles for your bathroom makeover:
These are moisture safe:
The modern bathrooms are more preferred over traditional designs due to ceramic tiles. It is because these tiles have moisture resistant ability. The non-porous nature helps to withstand harsh environment, chemicals, and other harmful liquids.
Resistant to wet environment:
Ceramic tiles are highly recommended for bathrooms that have mold and mildew issues. The laminated floors or marbles can easily ruin their texture due to mold buildup. Thus, ceramic is the ideal choice as the tiles dry up soon.
Give an enhanced look:
These manmade tiles are a perfect alternative to marble flooring. Thus, they carry the same look of a marble to enhance the beauty of the bathroom. Certain ceramic tiles resemble wood that is difficult to guess until you reveal the material to someone.
A long lasting option:
Compared to other bathroom tile materials, people are sticking to ceramic for its durable properties. By following the basic maintenance, you can enjoy ceramic tiles flooring for longer years.
Cost-effective solution:
Ceramic tiles cost cheaper than other building materials. With less cost investment you can expect the same benefits as you will in other expensive bathroom flooring.
Vast options:
Choose between the arrays of options in ceramic for your bathroom. There is a design, shape, color, and type for every type of bathroom.
Luxury interiors:
Expect luxury look and interiors with ceramic bathroom flooring. The look of the bathroom gives positive vibes that you won't feel like coming out of the relaxing mode for a long time. Ceramique au Sommet bathroom tiles are a good example of the same.