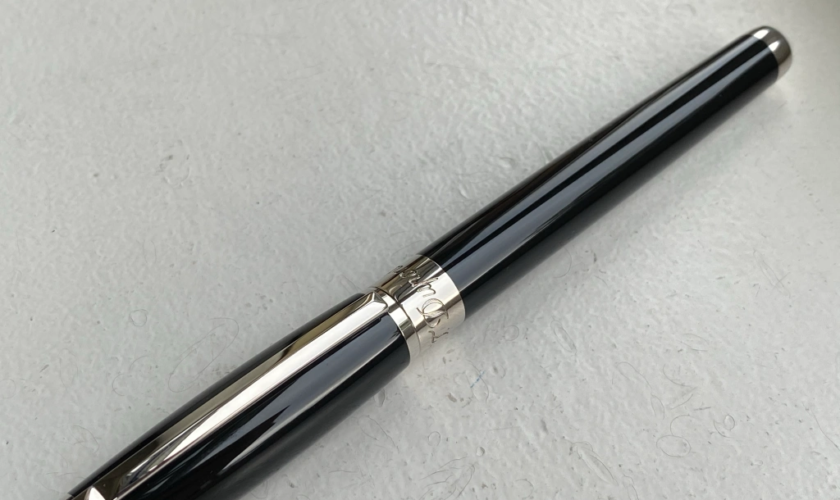 Gel and fountain pens seem to always be featured in films. Those long feathered instruments in historical pieces or the modern quick signature pens that you can find at your local big-box store work well, but you may be missing out on one of the best writing tools in the world – roller ball pens.
A quality roller ball pen uses a revolving ball that it spins to place liquid onto paper. The liquid ink is the key element that separates them from other writing tools. The benefit of this kind of ink is that it takes less effort to write, which a lot of working professionals who frequently need to sign, date, and annotate documents prefer.
Lanier rollerball pens are some of the best in the world because they accommodate the elements of a classic pen design with modern materials, so the ink you use does not have as much runoff. These are the same pens that dignitaries, Presidents, and CEOs use on a daily basis because of their comfort.
Why Choose Lanier Rollerball Pens
Wood N' Dreams is committed to providing our clients with the very best quality roller ball pens made from premium materials. We strive to offer a line of pens that meet the unique personalities and styles of our valuable clientele. That is why each of our pens features:
Refined Design
We blend the worlds of ergonomic design and refined luxury with our pens to ensure they offer excellent durability and contours that allow you to have a smooth line structure. We want your correspondence and signatures to reflect a relaxed writing style that requires only as much force as you wish to use. That is why each one of our Lanier rollerball pens provide all the comfort you could want.
Quality Features
Our design team pays close attention to the exotic woods, metals, and other materials that go into our roller ball pens construction. This allows us a wider breadth of products to offer you, from specific tip widths to caps that can be screwed on the bottom or top of the pen. The point is to create features that speak to your daily use and comfort. We want to make sure the client handwriting their first book draft is just as well served as the executive signing a new partnership arrangement.
Complete Personalization
An often overlooked feature of well-made roller ball pens is whether or not you can personalize the body. We allow all of our Lanier rollerball pens to be personalized because these are traditional gifts for many working professionals upon receiving a promotion or graduating from a program of study. Lawyers, doctors, architects, and many others receive our roller ball ponds with their names, firms, or new business ventures embellished onto the various plating options.
Where to Get Started
Roller ball pens are an excellent choice for clients who prefer a bit more elegance in presenting their ink work. They represent a refined taste and a status that demonstrates your care for your profession and written wording.
To learn more about the variety of Lanier rollerball pens available, visit our store. We are proud to offer a range of products that fit any industry or position you may hold. Be sure to take advantage of our personalization options if you are purchasing a gift for a friend, family member, recent graduate, or co-worker. Thank you for choosing Wood N' Dreams. We look forward to helping you find a quality roller ball pen for your writing needs.