www.indonesia.travel
Bintan is a small island in the Riau Archipelago Province, which continues to be developed into one of the international tourist destinations. Marine tourism and golf are the main activities here. There is a golf course that has a direct view of the open ocean.
Bintan is also close to Singapore and Malaysia. So, many tourists from these two countries visit here. In addition, tourist attractions such as Penyengat Island, Trikora Beach, and Lagooi Bay are very popular in Bintan.
Here are nine tourist attractions in Bintan that are also worth a visit:
Penyusuk Island
It is often used as a place to unwind on the weekends for those who want to leave the hustle and bustle for a while. However, this place is still quiet because it has not been commercialized as a tourist spot.
You can play water until satisfied here. There is no levy or entrance ticket to visit Penyusuk Beach. You have to sail from Trikora Beach for 40 minutes to get here.
Tasik Divers Bintan
Bintan is a paradise for underwater tourism. Here there are many beaches that you can enjoy its beauty. One of the marine tourism that must visit is Tasik Divers Bintan. Here you can enjoy the beautiful rows of coral reefs and colorful fish that can soothe the eyes.
To enjoy the beautiful underwater scenery at Tasik Divers Bintan, you no longer need to spend a lot of money. You only need to bring a waterproof camera when visiting this place.
The facilities at Tasik Divers Bintan are quite complete, so you don't have to worry about the safety. However, it should be noted, if you visit here, do not damage the underwater beauty.
Senggiling Beach
This beach area is not as famous as other beaches in Bintan. The reason is that the road access is still difficult for tourists to reach, even though it is located next to Lagoi, a famous tourist attraction in Bintan.
This beach offers an unspoiled coastal ecosystem due to the infrequent number of tourists who come. The sand is pure white and feels soft on the feet. The shoreline is quite long, with large stones that adorn it.
Mount Bintan
Even though it is famous as a tourist destination on the coast, it turns out that Bintan still keeps its natural beauty on Mount Bintan as high as 340 meters above sea level. You can find a beautiful waterfall there.
If you visit between July and August, you will have the opportunity to taste the Bintan durian fruit that thrives around the forest of Mount Bintan.
Penyengat Island
Penyengat Island is a former territory of the Kingdom of Johor. You can see various kinds of historical buildings scattered along the island. The most famous is the Sultan Riau Grand Mosque.
This mosque was built over 40 years and featured as a result, the unique architecture. Its yellow and green colors will immediately be seen in its splendor when you set foot on this island.
Pulau Beralas Pasir
Often referred to as the white sand island, this island is only inhabited by a few island guards. Apart from being uninhabited, they are the only ones who care for and keep this island clean and tidy.
As a suggestion, you can visit this place by following a tour package from a local trip agent because the price is more affordable. However, if you use a tour package provided by a resort around Pulau Beralas Pasir, the price will be more expensive.
Lagoi
Lagoi is an exotic island with unspoiled natural scenery. Along the coast, there are many luxury resorts and are well-known to foreign countries. One of the famous tourist attractions in Lagoi is the beach.
Here you will use Singapore currency instead of the Indonesian Rupiah. The facilities are complete, even often equated with luxury resorts in Bali.
Impian Beach
The recommendation for tourist attractions in Bintan must visit next is Impian Beach. Indeed, Bintan is a paradise for beautiful beaches and Impian Beach is one of the best beach tourist spots, which is highly recommended.
Moreover, if you want to linger on this beach, it doesn't matter because there are several star hotels and resorts that you can choose from. At this resort and hotel, you can enjoy sunrise and sunset with very beautiful views. Enjoy the beauty of the Impian beach with your family or loved ones.
MV Doulos Phos
MV Doulus Phos is a ship that is used to transport goods around the world. The owner then sold it, and he spent his last time at Bandar Bentan Telani Harbor.
Reportedly this ship will turn into an inn or hotel. You can visit this ship as well as capture it with a beautiful sunset background.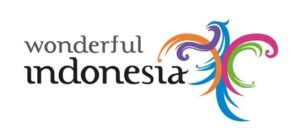 Well, ready to start your vacation to Bintan? Visit Wonderful Indonesia, and don't miss out on the magic!